Summertime is an excellent time of year to take a road trip with family and friends. But, first, be sure your car is up to the task. The summer heat, dust, and rainstorms can all wreak havoc on your car's most vital components. By staying on top of car care essentials, you can prepare your vehicle for safe travels throughout the summer and fall. So, are you ready to begin? Join Splash and Go as we look at some of the most essential car care tips for summer.
12 Car Care Tips for Summer
Tip #1
Replacing your oil and filter is crucial, especially if you haven't changed your oil in a while.  Extreme weather (wet, hot, or cold) can put extra strain on your oil and oil filter. Your oil keeps your engine components lubricated, and the filter keeps hazardous debris, such as dirt, and metal fragments out of the oil system. A healthier, happier engine will help ensure safe travels!
Tip #2
Check the fluid levels in your car. Seasonal weather fluctuations can impact power steering fluid, transmission fluid, coolant, as well as windshield wiper fluid, so make sure you check them regularly! Keep a close eye on the coolant fluid, especially in the summer heat. Overheating is the leading cause of summer failures, according to the National Institute for Automotive Service Excellence. Visit a local mechanics shop, and they will take care of checking the fluids in your vehicle.
Tip #3
Keep track of the air pressure in your tires. Your tires take daily abuse driving on the roads from road debris, hitting potholes, and overall challenging driving conditions. Depending on the temperature outside, your tires can gain or lose air pressure daily.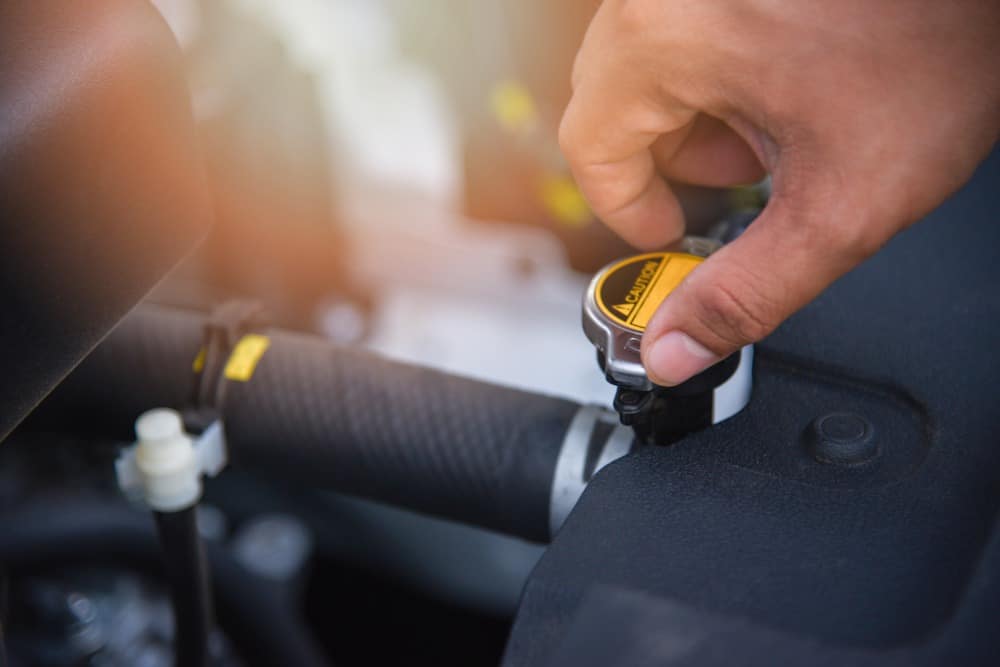 A tire will lose one to two pounds of pressure every month. So before heading out on an extended summer road trip, check your tire pressure, as well as the pressure in your spare. If your tires do not have the proper air pressure, they will wear down significantly faster. Begin by determining the recommended tire pressure for your vehicle.
Tip #4
Some car maintenance tips are simple! Get rid of the clutter in your trunk. There's no hip-hop reference here; clean out your vehicle. The more weight in your car, the more gasoline your car will consume, the more you haul. Adding 100 pounds to your car might affect your mpg by as much as 2%.
Tip #5
Make sure your battery is in good working order. Summer heat speeds up the loss of fluid in your vehicle as well as oxidation of the components in your battery, leaving you stranded without warning.  A simple battery test might help you avoid being surprised by a car that won't start this summer.
Summer Car Care Tip #6 
Check your brakes! Your car's brakes are a vital part of car safety. Stop-and-go traffic extended holiday road journeys, and bad weather could have taken their toll on your car's brakes. It could be time to replace your brakes if you begin to hear strange noises such as harsh scraping sounds, or need more pressure.
Tip #7
When going through your summer car maintenance checklist, make sure to take a look at how well your car is aligned. Get your vehicle's alignment checked if you notice your car is pulling to one side, you hear or feel a rattle in the steering wheel, or the steering wheel is not centered when driving straight. General wear and tear, as well as bad road conditions such as rough surfaces, potholes, and hit curbs, can throw the alignment off. Proper alignment will help your tires last longer, provide a smoother ride, and possibly save you money on gasoline.  
Tip #8
Be prepared for the worst-case scenario. In the event of a breakdown, it is essential that you keep an emergency roadside kit for the car handy that includes essentials in your car. Your kit should include jumper cables, a tire jack, compressor, a small tool kit and a first-aid kit.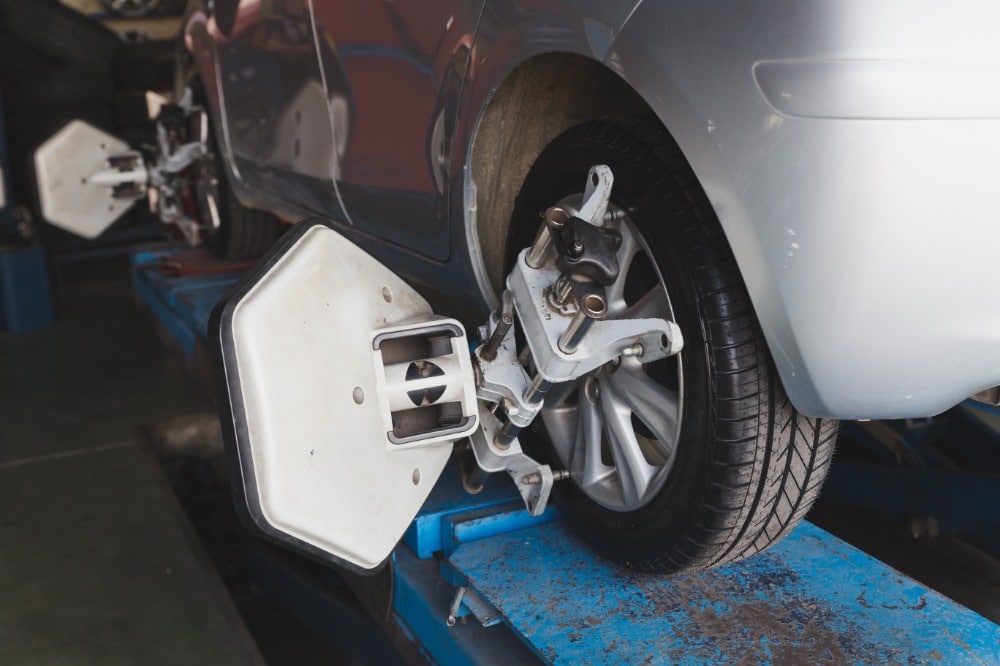 Tip #9
At least once every other oil change, inspect, and if needed, replace the air filter. When air filters become clogged, tiny dust particles escape into the intake and enter the engine. Dry weather can make for dusty roads; therefore, you will undoubtedly gather dirt more quickly here than elsewhere.
Tip # 10 
Air conditioning is key when it comes to operating a vehicle in the summer. If your vehicle's air conditioning isn't working correctly, bring it in for service. The summers can be hot in many states across the United States, and air conditioning is not only a luxury but a necessity. In addition, the AC system is supposed to be entirely sealed and never leak; therefore, if it does, it needs to be fixed right away.
Tip # 11
Check the belts and hoses for wear at every oil change and before any lengthy road journeys. As a precaution, we recommend having a backup with you on any road excursions. Also, check the belts and hoses for softness, tears, cracks, or blisters. Staying on top of them and replacing them before they fail is better for your engine and budget.
Summer Car Care Tip #12
Make sure your wipers are ready to keep the rain off your windshield. Wiper blades dry and crack more frequently in the heat, so be sure to check them often throughout the summer.
Drive Safe!
There is no better feeling than hitting the road and starting an adventure. Summertime is one of the best seasons to drive cross-country and see new sights. By spending just a day or two getting your vehicle checked and crossing off tasks on the summer car maintenance checklist, you can feel confident in your vehicle when you take off!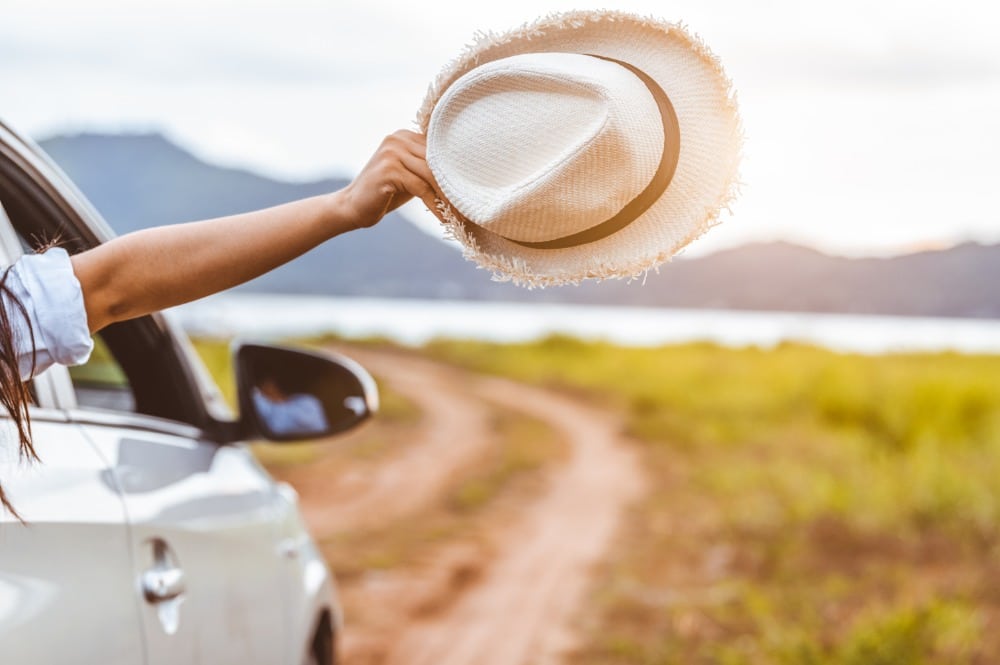 You can't always expect life to go smoothly, but you can make every effort to ensure that your car is in tip-top shape to avoid unexpected issues.  Basic maintenance services, such as oil changes, are essential. Owning a car takes a little bit of work, but Splash and Go is here to help. 
By going through our car care tips for summer and visiting our express car wash right here in Lee's Summit, your vehicle will be road trip ready in no time!