Thousands of families take vacations and road trips with their pets every summer. When traveling by vehicle, the route may be just as enjoyable as the destination. Before you begin generating those magical on-the-road memories, have a look at these seven crucial recommendations from Splash and Go Express Car Wash to guarantee a nice vacation for you and your canine best friend. Road trips with dogs should be enjoyable and memorable! We recommend following the tips below to create a summer full of fun. 
7 Tips for Successful Road Trips with Dogs
Ensure that your dog is in good health
Before embarking on any journey:
Take your pet in for a checkup. Your dog should be up to date on all vaccines as well as

flea, tick, and heartworm preventative medicine

(check our guide to flea and tick season for more information).

If your pet is not up to date on its

vaccines

or you have concerns about its health, make an appointment with your veterinarian at least 30 days before you plan to travel.

While you're there, get your dog microchipped to aid in identification if you become separated.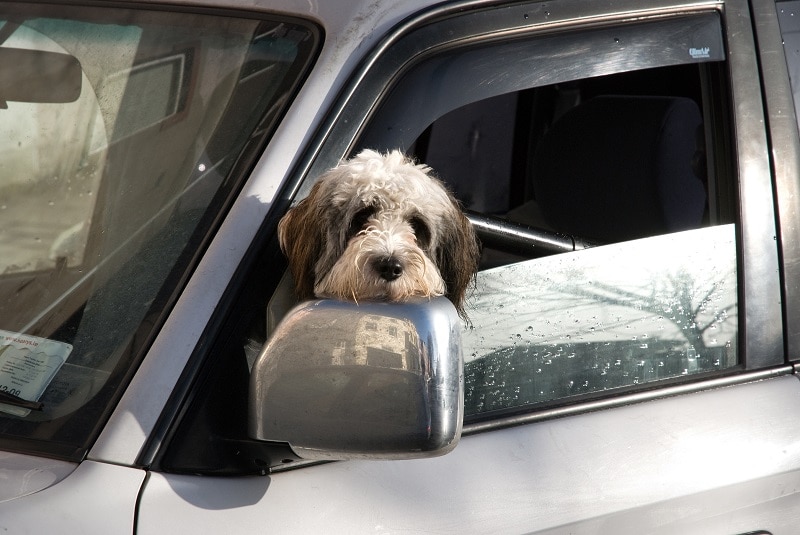 For the same reason, your phone number should be on your dog's collar tags.
Some hotels may want an updated copy of your pet's veterinarian records, so get one and keep it with you during your stay. Alternatively, you may skip the paperwork and establish a profile for your pet via the BringFido app for iPhone or Android. When you're on the road, you may use the app to update your vet records and have everything you need in one spot.
Make Reservations for Pet-Friendly Accommodations
Find pet-friendly hotels, restaurants, and attractions around you by using the BringFido app. There's a mobile app for that! Unless you are staying with family or friends, you will need to arrange a pet-friendly hotel or vacation rental. Regrettably, not all hotels welcome pets. Fortunately, BringFido's website and app make it simple to locate and book dog-friendly hotels along your trip. Check the pet rules of hotels and vacation rentals, including any relevant pet fees and breed or size limitations, to avoid surprises at check-in! You may also contact or chat online with one of our canine concierges, who can assist you in finding the ideal pet-friendly hotel for your requirements.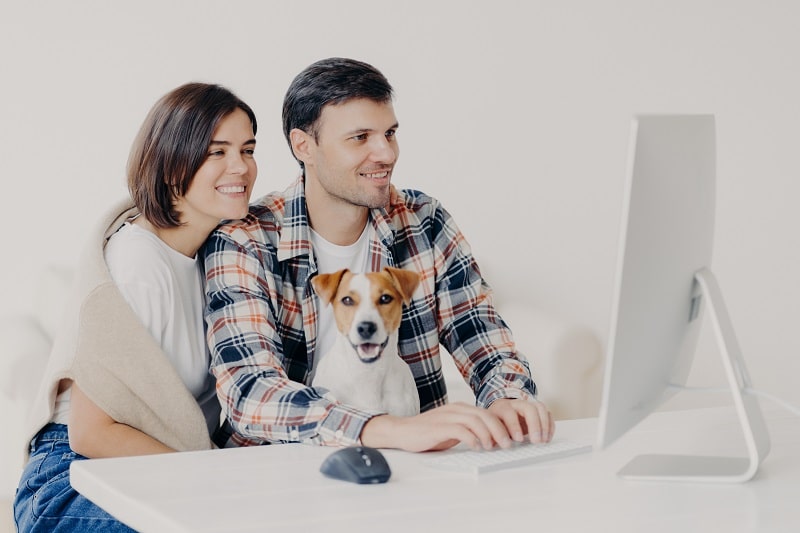 Pack Wisely
When on a road trip with your pet, pack wisely. Don't forget the necessities for your pet! Be sure to put together a pet emergency kit on hand when traveling by automobile. This 45-piece certified pet-friendly kit, which includes an instruction guide, is available on Amazon. Collapsible dishes, lots of food and water, a collar with ID tags, a leash or two, pet-friendly wipes, dog bed or blankets, waste bags, and a kennel are other must-haves for pups. 
If you want to take Fido near the water, don't forget to bring a pet life jacket. Of course, you'll want to ensure that your dog is content during the voyage as well. Bring a chew toy and some tasty goodies to keep your dog engaged.
Prepare Fido for the trip by getting him dog-tired
Before you go, take your dog for a walk. It would be best if you prepared your pet for the trip to unwind in the automobile. Allow your pet to get plenty of exercises before you leave for your trip. Take your pup to the dog park, doggie daycare, or for a run. Begin your journey with a lengthy walk or a game of fetch in the morning. Burning off extra energy before you leave will ensure your pup is relaxed and ready to rest and enjoy the trip. 
Mealtime during a road trip can be tricky. Try serving your pet a smaller meal a few hours before you leave, and then feed him based on his regular eating routine. Be sure to give your dog plenty of water while you travel to prevent him from becoming dehydrated.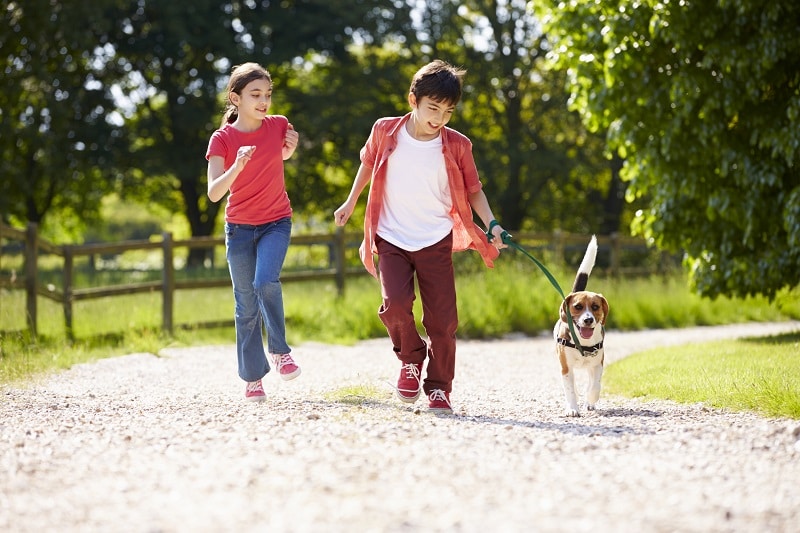 Designate a Fido-friendly Area in Your Vehicle
Ensure that dogs in automobiles travel in comfort and safety. Maintain your dog's safety when driving in the automobile. When a pet has a comfortable space to ride in the car, traveling with him is much easier and safer. The number one thing to remember while planning for a road trip is to keep your pet secured. Dogs are safer when enclosed in a carrier, restrained with a harness or seat belt, or lying down in the rear seat. Make their space as comfortable as possible by providing a bed, blankets, and familiar toys. Some vehicles even offer dog-friendly features such as washable, fold-down cargo sections, or cargo fences to keep your canine secure in the rear.
Take a break
A pet-friendly road trip necessitates frequent stops.  Every few hours, take a break to let Fido stretch his legs. Allow extra travel time for your dog's toilet breaks on road trips. Stopping every three hours is usually suggested, but you know your dog's schedule best and may need to more or less frequently. Also, if Fido becomes agitated in the car, a lengthy walk or some outdoor fun will do wonders to calm him down. 
Make a list of dog-friendly activities
Have a safe and enjoyable pet-friendly road vacation with your pup! Get out there and enjoy your holiday with your dog. We're guessing you want to spend some quality time with your animal companion during your road trip because you're taking him with you! You'll have more fun with your dog in tow, whether it's morning walks on a dog-friendly beach, outings to a local dog park for off-leash romps, or watching the sunset together in a kayak. To identify pet-friendly sites along your journey, use the BringFido app or visit our mobile-friendly website. You may find your new favorite dog-friendly activity! When it's time to eat and drink, visit dog-friendly breweries and vineyards, or dine out with your dog at a dog-friendly restaurant. Observe the established guidelines and be considerate to others when you bring your dog with you.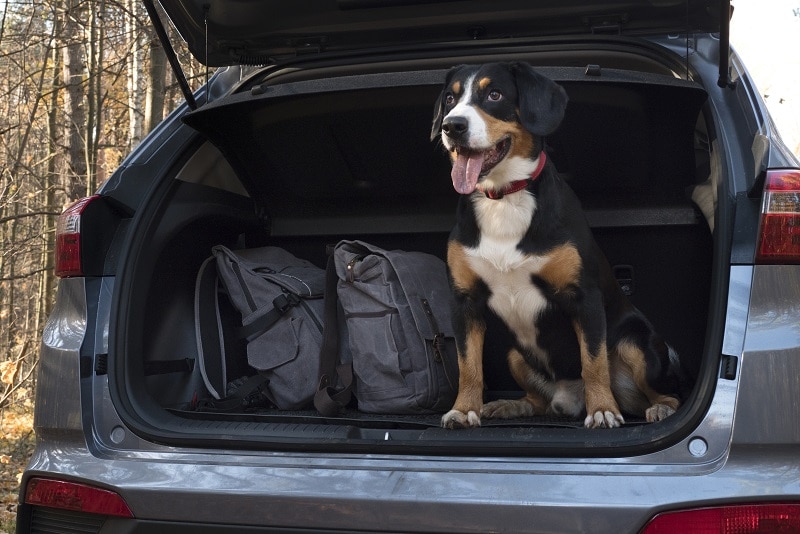 Final Thoughts on Road Trips with Dogs
Splash and Go Express Car Wash love taking road trips with our four-legged best friends. We hope the above tips make your vacation that much more enjoyable. Before you take off cross-country, make sure you go through our express car wash to give your car the shine it deserves! For more information on how to take care of your vehicle and to learn all about our car wash experience, visit our website here.