Owning a vehicle can be a joy!  It provides you with the freedom to get where you want to go when you want.   However, having a car is also a huge responsibility. To ensure that you are retaining the value of your car, it is a good idea to take care of it.  Make sure that you are doing everything that you can to keep it running properly and looking good.  One of the most common annoyances that can diminish the look of your car is road tar.  You will need to take the proper steps to remove it from your vehicle so that you do not cause damage to the paint.
What Is Road Tar?
Road tar is black and is a blend of liquid asphalt and water. It is used on roadways to seal small cracks and usually appears on the lower parts of a vehicle or in the wheel well.  This sludge can also end up on your hood, grille, bumper, headlights, and more in the worst cases.  Not to mention, it is unsightly and painful to remove with just a damp cloth. 
How Does It Get On A Car?
While you are driving, you may be going through construction zones, which is where many people pick up a lot of road tar.  The resin attaches itself to your tires, and is then kicked up and sprayed onto the paint.  It doesn't dry entirely, but it doesn't look good at all when it is on your vehicle.  You can also pick up road tar when someone has just completed their new driveway or when you are driving over newly covered potholes.  Be on the look out while you are driving so that you can avoid picking up the road tar.  If you get it on your car or your tires, you will want to remove it as quickly as possible.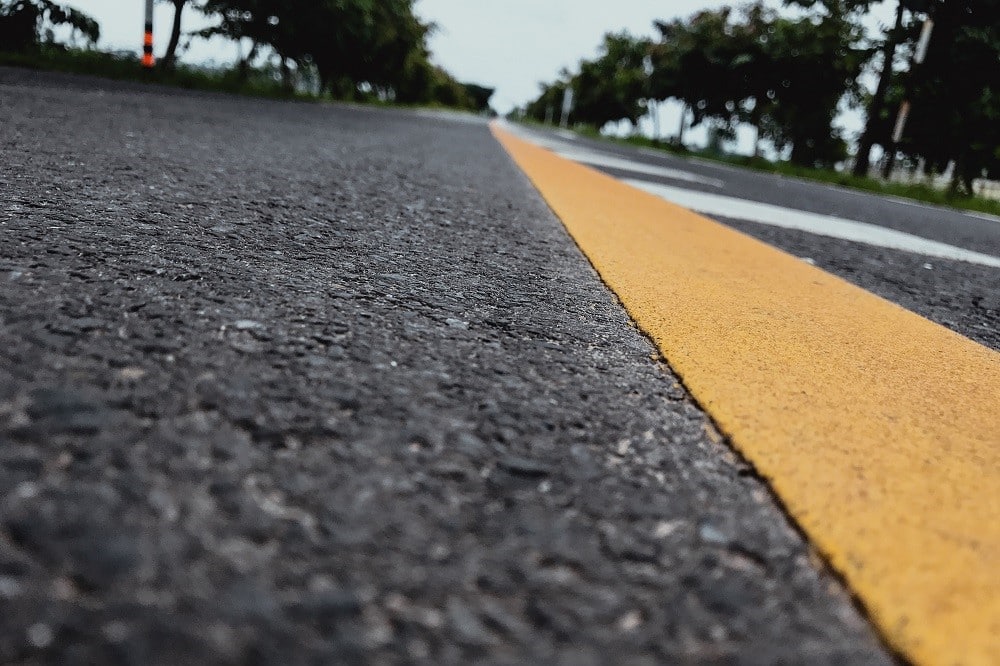 The Impact Of Road Tar On Your Paint, Tires, Etc.
You will find that the road tar on your car can harm your vehicle.  It can mess up the look of your vehicle because it gets on the paint and will stay there until you remove it.  Also, tar can be terrible for your tires because it will make them pick up gravel as you are driving through an affected area.  Tar can cause your tires to become stiff, which can impact the performance of your vehicle on the roadways.  You may need to replace your tires if you do not remove the tar quickly.  There are many other areas of the car that can be affected by road tar, so you should take a good look at your vehicle when you have driven through it to see all the areas of impact.  You want to get it off as soon as possible.  
DIY Road Tar Removal
Although it may seem like an impossible task, there are many options to remove road tar from your vehicle.  The process does take a little bit of time, but it will be worth it for you to keep your car in tip-top shape.  There are several different DIY products that you can use that will safely remove the road tar from your vehicle.  You can use citrol degreaser, WD-40, peanut butter, and more to accomplish this task.  Be sure that you have the necessary items before you begin.  Take a look at the below methods to safely remove road tar from your vehicle and be sure that you are not too rough when you are wiping the gum with a towel from your car.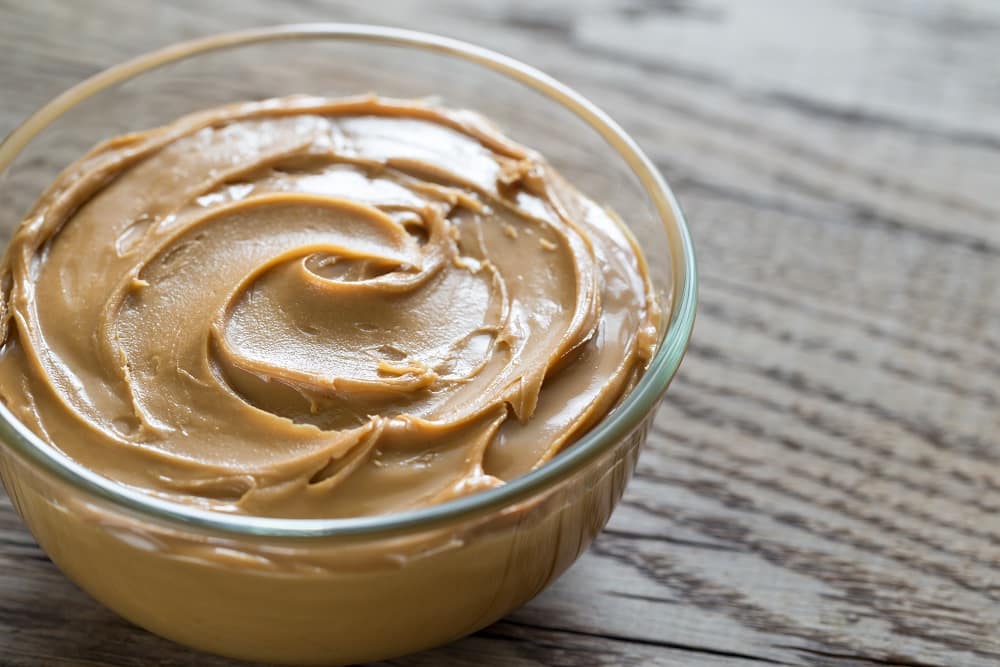 1.  Removing Tar With WD-40
You will need a towel, WD-40, and soap for washing your vehicle.  The first step is to spray the WD-40 on a cloth and, in a circular motion, wipe over the affected areas until the tar is gone.  Once the resin is gone, it is essential to thoroughly wash and wax your vehicle to remove any residue left from the WD-40.  If you are short on time, consider a quality express car wash.  
2.  Citrol Degreaser for Tar Removal
By using a tar removal product or spray, such as citrol, you will be able to get the tar off of your car.  You will want to use a tar remover for vehicles, a car wash soap, a towel, and car wax.  The first thing that you want to do is drench the towel with tar remover, and you will begin to wash it off of the vehicle.  Secondly, wipe it again in a circular motion.  It will soften the tar up, and it will be easier to get it off.  Your third step is to wash the vehicle with car wash soap.  Rinse it and let it dry.  If the tar did not come off, repeat the process until it is completely gone.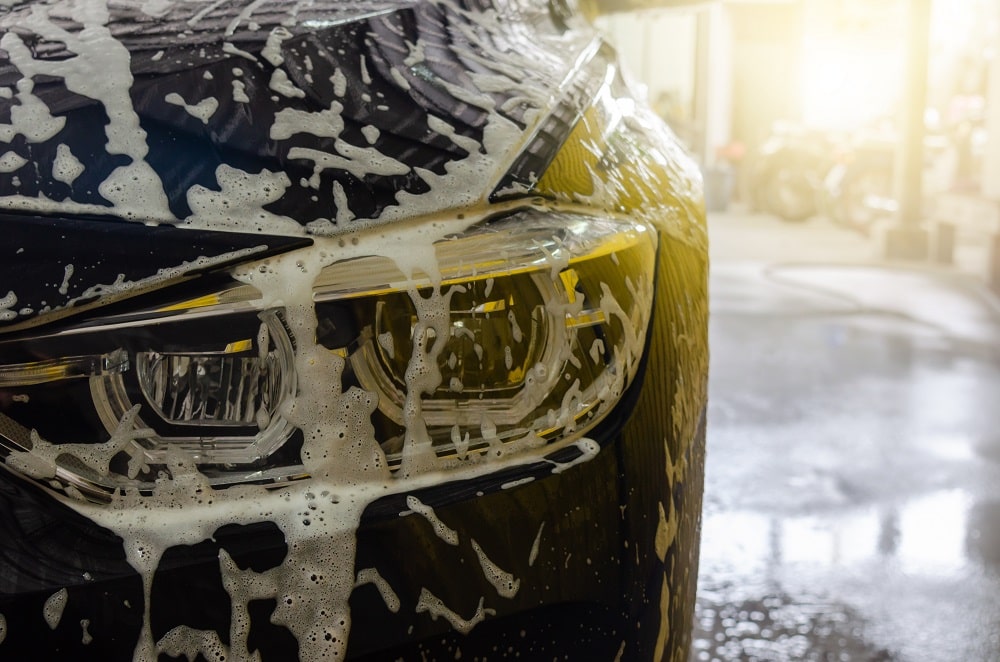 3. Removing Tar with Peanut Butter
To remove tar with peanut butter, you will need peanut butter, a wet cloth, a microfiber cloth, and gloves.  Using the microfiber cloth, spread the peanut butter on all the areas that have a tar stain.  Let the peanut butter sit for approximately 10 minutes before using a clean wet cloth to rub the peanut butter in circles to remove any residue.  Repeat the process until all of the tar is gone.  Be sure to get a quality car wash after this process; otherwise, your car may smell like peanut butter.  
Tar Removal Products
If you are not a DIY kind of person and you are looking for a more standard way to remove tar, below is a list of tar removal products to consider.
CarGuys Super Clean

Meguiar's Bug & Tar Remover

Turtle Wax Bug and Tar Remover

ProSol Bugs N All Bug-And Tar Remover

3D Bug Remover Concentrate

B.E.S.T. Bug-Off Bug Remover

Griot's Garage Bug And Tar Remover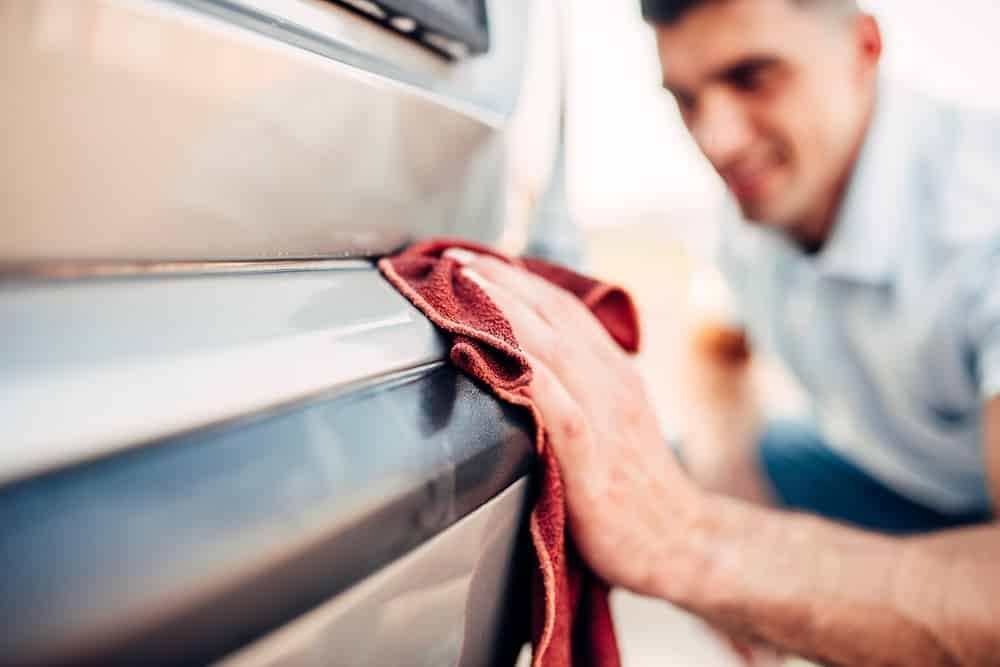 Safely removing tar is very important to ensure that your car looks its best and is appropriately maintained. When you use the tips above, you can carefully remove the resin from your vehicle.  For all of us, road tar is a nuisance and is not pleasant to look at or suitable for your car.  We hope you enjoyed our car care tips on removing road tar from your vehicle.  The next time you are in the area, stop by Splash and Go Express Car Wash for the best clean in town!