Meet Splash and Go Express Car Wash
Your Favorite Lees Summit Car Wash
Who We Are?
Established in January 2010, Splash and Go Express Car Wash has been providing outstanding services to the Lees Summit and surrounding communities.  Our car wash Lees Summit is conveniently located at 100 SW Raintree Plaza Dr, Lee's Summit, MO 64082 on the southwest corner of 150 and 291 highways.  We are just east of Price Chopper, which makes it easy to come by for an Express Car Wash and vacuum to keep your car looking amazing!  Splash and Go only utilizes the best products for your car care needs including, bumper preparation, wheel and tire, underbody rinse and inhibitor, body gloss, polish and spot-free rinse.  We are proud of our Full-Service Express car wash Lees Summit and work to ensure that we are providing our customers the services that they need and the quality they deserve.
We pride ourselves on making sure our customers satisfaction is our top priority.  Our full-service express car wash is open seven days a week, 8 a.m. to 7 p.m. during Winter hours of October – April and 8:00 a.m. to 8:00 p.m. during Summer Hours of April – October, weather permitting.  For customer safety and integrity of vehicles, the car wash may not open during times of inclement or frigid weather.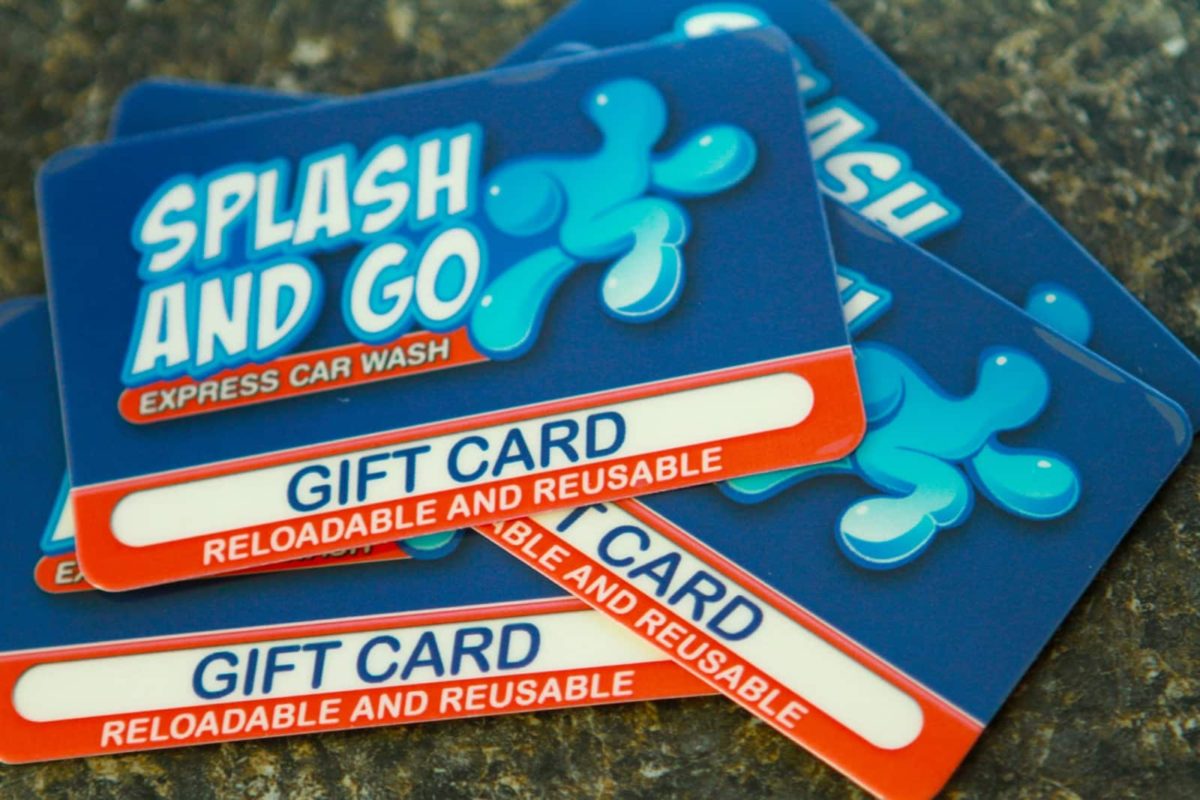 If you are looking for an affordable, yet superior car wash in Lees Summit, Splash and Go is the place to go.  We'll keep your car looking great! Come by for a visit and experience the quality car wash you deserve!   
More About Lees Summit Car Wash Customer Service
Blending the benefits of technology and quality customer service, Splash and Go Express Car Wash aims to give customers a quality car wash Lee's Summit in an efficient amount of time.  We care about our customers and provide the best possible products and experience possible.  Splash and Go offers four options of exterior car wash packages, Unlimited Wash Club Memberships, Fleet Accounts, complimentary vacuums, Fundraiser Assistance and re-loadable wash cards for customer convenience.  
Our Process
The technology greets you at the car door at Splash and Go.  As customers enter and approach our car wash in Lee's Summit, touch screen kiosks display and take payment for wash options that suit their cleaning needs.  A virtual receipt displays on the screen to ensure the customer has selected the desired wash package and the total cost for services. Wash Packages purchased of the Blue Wheel and Tire or Orange the Works and a Printed Receipt enjoy the 5-day BOGO option of a second wash within 5 days at 50% savings.  Our Kiosks accept Visa, MasterCard, Discover, American Express, Splash and Go Wash Cards and cash payments. The touch screen machines integrate audio and video to assist in the purchasing experience.    
As you enter the 130-foot wash tunnel, technology continues.  Attendants prepare a car to enter the wash while customers can verify their chosen wash package corresponds with a flashing LED light on the info center signage.  Customers remain in their car with the transmission in neutral as a conveyor guides their vehicle through each stage of the wash. Precisely timed equipment turns on/off as each car enters/exits each stage. 
In the heart of the tunnel, Computer timed mechanical equipment, a Chemistry class of cleaning applications and hydraulic pumps control movement of spray nozzles and brushes.  High pressure spray knocks off large debris and dirt from vehicle bodies, Underbody and wheels and wheels and tires. Then, each car is foamed and flanked by pressure-sensitive, rotating brushes to scrub the vehicle from top to bottom and front to back.  The spot free rinse stage follows that uses water filtered through reverse osmosis, leaving each car spot-free and headed for the drying station, the final stage.
Our Passion
Splash and Go believes in Giving Back. It is not about what you have, but what you can give!! No Words have been truer. A portion of all proceeds lend in hand up contributions to Animal Rescue and welfare in and around Kansas City.  Kansas City is a national leader in the category of Animal Welfare. From shelters that were flooded several times from the 2019 Spring rains to the financially strapped family of Fluffy, a small pet that was found with a broken leg to a dog needing emergency bladder stone surgery, Splash and Go was there and will continue to be there. Each and every month we are helping a rescue facility as well as emergency situations that may arise. If you have questions or need assistance, please feel free to reach out to us at any time to us. 
We can also be found on Facebook at https://www.facebook.com/splashandgocarwash/.  Like and follow our page to be the first to know the happenings at the wash or for specials and promotions. Visit our car wash Lee's Summit today!